Gegetech Consultants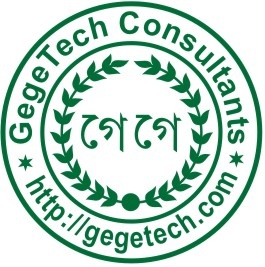 ---
Gege Designer Content
YOUR ONE-STOP SOLUTION FOR FOCUSED AND QUALITY CONTENT THAT WILL GROW YOUR BUSINESS
Sample articles
1. Sample article 1.
2. Sample article 2.
3. Sample article 3.


It is easy to lose more time that you can afford to when it comes to writing quality content or getting quality content written. We appreciate you have a ton of work at hand. So let us get to the point quickly without wasting your valuable time and furnish the sweet, simple facts free from hype.

We are pleased to announce our designer content creation offer. We focus on creating unique, high-quality content for your website, article marketing, press release, blogging and other purposes. Uniqueness is an attribute true to the class of designer items. In this case, our unique content is the output of our efforts that combine the fruits of thorough research and strong creative writing skills.

Our track record with our clients has been phenomenal. We have created content for a multitude of clients, both running purely web-based businesses and running brick-and-mortar businesses but owning websites to drive their sales. And they have come back to us with further orders with almost no exception.


We often receive comments like the following, from our clients.
My PR appeared on the Yahoo news. It is really going to help me. Thanks Fred for great writing.

-- Rounak Jain, Prolime Hosting Solutions
We made a recent study, and realized that we have so far had the virtue of working with 50+ esteemed clients, both belonging to the enterprise class as well as owners of smaller individual online setups. And interestingly, the number of orders per client has been 30+ on an average.

So we are talking of literally having created content towards 1500+ webpages and press releases till date. As you would appreciate, this has added significant experience to our writing talent. And practically all of our clients have rained showers of praises on us.

We strictly limit our writing volumes in order to maintain quality. In other words, we do not accept too many orders because we work with a tiny dedicated team spreaded over a few disciplines, and all of the writing is done by Fred as of now. This guarantees quality.

The above also restricts the quantity of our output. We don't produce any more than 4 pieces of content many of the days. There are exceptional circumstances dealt with at individual client levels, but in general, by now you know the ballpark estimates.

We maintain our high standards strictly. In the last month, we have had multiple of our premium press release writings hit Yahoo news. That's a sureshot recipe for global popularity and trust. We cannot promise such results every time because third-party websites are not in our control. But at the same time, we do consistently provide quality high enough to impress the very best in the world.

Please note that we are among the least expensive in the services that we offer, while at the same time we offer the very best quality in the content creation industry. Are you surprised that we chose to label this as a designer content creation offer?

Your human readers will love your contents because:
These contents are information-rich. Your readers will fall in love with your content. And this will translate into better results for your business. Nothing can be better than the positive impact on your business that audience satisfaction will cause.
These are outstandingly well-researched. And we offer unlimited research revisions if required. This means, if we miss some important information then we shall update your content at no additional cost for an unlimited number of times. How cool is that?
These are written for human beings. Do you remember the types of writings that you love? Don't they have a human touch? Are those not the contents that you trust? Are those not the websites that you go back to? Are those not the websites that you refer to your friends? With our touch, that's what your content will start looking like - they will no longer look like hard and boring sales letters that never sell anything anyway.
These contents will knock the right corners of the minds of your readers. Why do you think our clients keep coming back to us all the time? We know exactly how to write for each kind of target audience. We believe we are good at client psychology management.
These are "soft-sell" pieces. We don't "push" a sale. We attract the reader to buy. We write all our reviews, pre-sales, web content, press releases and blog posts accodringly. And as of now, we don't indulge in direct sales copy writing.
Yes, you are welcome to publish these articles/contents in almost all the places that you would ever need to publish. This includes your guest blogging sites, your own sites, your blog, your syndication sites, your article marketing efforts, your DoE sites, your PRWeb account, wherever you want - and these will be successful. If you want it to be specifically placed on one kind of site then all you have to do is let us know (email) and we will tune the content accordingly.
And search engine bots (think Google Bot) will love your content because:
These are "search-rich". Modern search engines are smarter than ever. They look for certain factors on any piece of content such as TF, LSI/LDA and natural flow of content. These contents are rich with such factors.
These are original - double-checked for duplicates. Search engines love original content and hate duplicate content – so they are going to love these articles.
There is just the right Panda-proof balance of keyword density, LSI and natural flow. Panda is all about detecting on-page content spam and content originality. Our content creation process is bullet-proof in these terms.
These are tuned to balance and blend across main keywords and LSI. Search engines love LSI naturally blended the main keywords. These writings are, by conception, made for such blending.
Experience the compliments pouring in from your clients. Experience the improved readership that comes with quality. Enjoy the gorgeous quality of your content, translating to more leads, more sales, more customer stickiness and an improved customer perception. At the end of the day, your customers are the ones that will pay you. So their perception is golden for your business. Manage your customer perception with Gege Designer Content.

Not many folks get the opportunity to become a client of Gegetech. The privilege had been open only to private customers till date. And even now, the number of openings per day is extremely limited. Do you want to enjoy the privilege?

Lose this opportunity now and you may never get it again. We may not keep the window open to new clients forever. Become a happy customer of the Gegetech designer content creation offer today if you are not already one.


Our offers

So… What are the offers and how much is the investment for each of these?

Great question. The investment will be credit based. 1 credit is $1.
Articles
Articles are priced at 10 words/credit right now.

So for example, if you need 3 articles of 300 words each and 2 articles of 550 words each, your credits will be the following.

1 article of 300 words is (300/10) = 30 credits. So 3 articles of 300 words each is (30x3) = 90 credits – 90 dollars.

And 1 article of 550 words is (550/10) = 55 credits. So 2 articles of 550 words each is (55x2) = 110 credits – 110 dollars.

In this case, your total order is (90+110) = 200 dollars.

Okay? Clear?
Web content
Right now, the quality is the same as articles - 1 credit per 10 words.
Press release: "PRWeb" quality
This commands the highest standard of writing. The industry rate for such writing is $200-$250 per PR, but we do it for only $97 per PR. This means, you need to buy 97 credits per PR of this quality. This will be some of the best PR writing anyone will ever do in your entire life. If you plan to submit this to a high-quality news site, then this is the one that you would want to select. If you beforehand inform us which news site that you plan to submit it on, then we may choose to provide special unlimited support for this.

If you are aware of what the professional writers at this range charge ($200-$250-odd, and often higher) then you will realize the sheer value of this PR offer. If you want examples, we could point you to the top news sites asking for $325 for writing such news articles - shoot us an email if you want to find out the real price charged by other high-quality PR companies. We are absolutely serious about all of this. Our writing quality is at least equal to them, in spite of a steeply discounted price.

Many of our Press Release writings have hit 2000+ citations/successful distributions.

And, multiple press release writings of ours have hit the Yahoo! News. Wish we could share the links, but cannot - these are client links. We respect our client privacy.

In spite of the prices, we promise the very best quality. Plus, as long as you have a working and reasonable account in any relevant press release site on Earth, we guarantee acceptance, or full money back.
Press release: "Regular" quality
This is the quality that you get from any other "normal" high-quality writer - we will be happy to write a PR this quality for only $57 - that is, 57 credits. The PR will be around 400-500 words long including summary, body and title. Most of you will be happy with PR of this standard, unless you are shooting for something of a seriously high quality.

If you are not sure about how much you need to pay to get started, just write to content@gegetech.com – we will write back to you (Fred could write back to you personally) and hold your hand through the process.

Now you have to ask yourself: how badly do you want or need your content to convert into business? The checkout button is right below.

As mentioned earlier, we only accept limited number of orders. This is irrespective of the queue length.

IMPORTANT: During Checkout, Remember to enter the appropriate number of credits by editing the quantity field.

So click the order button right now before someone else takes your spot and we close down accepting fresh orders.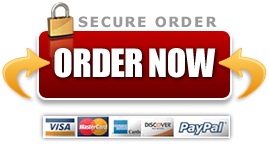 Social proof
Here are some excerpts from what some of our forum/private clients said about our content creation services till date.
My PR appeared on the Yahoo news. It is really going to help me. Thanks Fred for great writing.

-- Rounak Jain, Prolime Hosting Solutions
Great articles I have received, nice keyword optimized - great price. just fyi to anyone considering!

-- Maria Gudelis, Real Estate Business Consultant
Great job, super fast turnaround and thanks for articles. Will order again from you next time.

-- 4-Webmaster
Hi

I just wanted to say a huge thanks to Fred for helping me and a couple of my customers out with articles over the last week or so.

Articles were all delivered on time, well written and at a great price, which as far as I am concerned is all you can ask for.

I will carry on using Fred to write for me and that is as good as a reference as I can give anyone.

Cheers

Paul

-- Paul Forcey
HI Fred, I just want to thank you for creating such high quality contents for me within such a short timeframe at an affordable price. The way you've written seems as if you've been an insider in my niche all these while. Great job!

I'll definitely use your service again..

thanks

Timothy

-- Timothy, Child-Central.com
Hey everyone,

I can vouch for Fred's writing skill. I had him write two 500 word articles for me about two weeks ago. He had them back to me within 36 hours of my payment. I gave him a list of keywords and he did a great job incorporating them into the articles. He also did a wonderful job of studying my niche. I was honestly shocked when I read the content. I seemed as if he had been in my niche for years! Needless to say, they were approved by ezine articles without hesitation from the editors. In fact, my article is already in the top 5 for a few specific search terms!

Anyway, I won't keep you all any longer. I just wanted to share my experience with you all. Big thumbs up to you Fred! I will definitely call on you and your expertise for all of my article needs!

-- Michael Johnson, FxTakeOver Forex Signal Service
There are many, many more testimonials. And other clients of mine didn't write them because they had too much time or energy at their hands to spend. These are completely unsoliciated testimonials written by elated clients after they received wonderful content with significant potential to drive their sales up.


FAQ

How to order?

Click the link below to complete your order.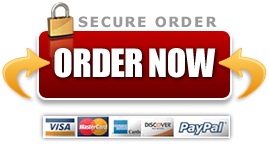 What is the credit system?

The credit system is for you to easily order custom-length content (except press release, which have two fixed prices depending upon the quality requirements). One credit is worth $1.

So, please make sure that you enter the number of credits that you need per order. Remember, 1 article does not cost 1 credit. A 400 word article, for example, costs 40 credits, so $40. For any confusion, simply write to us at here.

Are PLR articles being resold here?

There is no PLR business anywhere in the horizon. We will manually research the domain, design the flow and then eventually write the article for you. Think of a designer product. Your content will be top notch.

Isn't this writing offer under-priced (or over-priced)?

Not really. The pricing has been done so that it does not come out to be prohibitively expensive. A number of content providers that we really respect for providing quality content, unfortunately, are barely affordable for most of the business owners. We are extremely affordable, as one can clearly see from the prices listed here.

At the same time, to protect our interests, we don't undersell by pricing ourselves to a low level that steals the commercial viability of running this service. So, in other words, we are "exactly priced", meaning the price is neither inflated nor deflated comared to the real costs ot running the service.

Can you, our client, get directly in touch with Fred (who writes the articles)?

Absolutely. Fred also personally monitors the official support email: content AT gegetech DOT com - just drop by and write anything that you want us (and Fred) to hear. We are here to serve you.


Go ahead and order now !!
You will feel great later if you choose to place an order. We almost never have a customer who places just one order. Our customers keep ordering again and again - because once they order from us, they feel the positive impact we create on their business, and hence they keep coming back. 90%+ of our customers are repeat customers.
Here's the order button - click now to get started.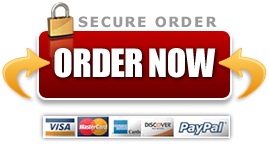 Thanks for reading. A warm and staying welcome aboard, if you choose to enrich your site using Gege Designer Content.

Sincerely,
Fred and Sudeshna
Gegetech Consultants

P.S. -- This is one of your best moments in your lifetime to decide whether you want your online portal to become successful, or whether you want to keep struggling with it. Choose now rather than regret latter.

P.P.S. -- Better Win Than Worry - Invest In Yourself Today - Empower Your Web Presence By Gege Designer Contents.