Gegetech Consultants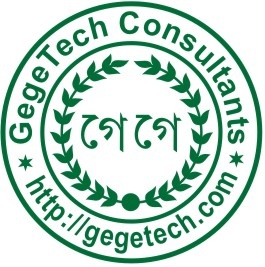 ---
Welcome to Gegetech Consultants
We Help Your Business Meet All Web Marketing and Web Analytics Requirements
Gegetech Consultants is a Digital Marketing and Analytics Management organization. We help our clients succeed online, even if your core business runs offline.
We provide a one-stop solution for all your digital marketing and analytics needs.
We specialize in working with clients over all sizes, locations and almost all budget ranges. Do not hesitate to contact us if your budget is too low, we may still be able to do it for you!
To avail our services, please write to us: enquiry@gegetech.com.
We specialize in inbound digital marketing. Some of the core areas of our expertise include:


Inbound Digital Marketing: This is the broad umbrella of our operations. Over our range of services (listed below), we aim to maximize the number of clients that would knock the doors of your business, seeking your products and services.


Client Relationship Leverage and Brand Building: We provide out clients with brand building services, for strengthening market presence and enhancing client mind-share. This spans over a number of avenues, including social media, online reputation management (in certain cases), feedback maximization (for example, ensure that more of your happy clients write publicly available feedbacks, rather than just let them go, and just have the unhappy clients leave stains online with their petty cribs), and so on.

Client relationship leverage, when done in the manner that we do, can literally turn many of your clients into your free marketing channels. As they rave about your products and services to their social circles as well as on publicly visible places, you gain!

And, just like an icing on the cake, we help you control your client applause portfolio. So, with our methods, you could almost literally send your client to the avenue you want them to express their delight with your business - something that almost no other competitor of Gegetech does today.


Search Engine Marketing (SEM) using PPC: We are Google Engage Partners and Bing Certified Microsoft Partners, officially acknowledged and listed by Google and Microsoft.


Social Media Marketing: We offer end-to-end Facebook and Twitter marketing solutions. On Facebook, we also specialize in Fan Page creation, management and viral fan growth services.


Web Development: We provide website development services. In fact, if you do not own a single website till now, then right now we have a special scheme in which we shall develop a no-cost 5-page website for you, subject to a specific term and condition.

So, to get started, please write to us: enquiry@gegetech.com.


Search Engine Optimization (SEO): While we have provided this service to a few hundred small business owners till date, right now we are not accepting new clients. However, if you are an existing client on any of our other services, then we may consider working with you for performing SEO and ranking the site high on the search engines like Google and Bing.


Email Marketing: We offer end-to-end email marketing solutions. We compose, segment, send/schedule and track your broadcast and auto-response sequence, or do any part of this overall effort as you require. Further, we specialize in email campaign and list optimization.


Video Creation & Marketing: We work with both individual and commercial clients to create videos. For commercial videos, we further offer marketing services. We make nice and touching personal videos for our individual clients.

The maximum client traction that we find for video making are the ones that we make from photographs and pictures, and existing mini video clips. Some of the personal videos, done for memories of family members and pets, have literally made our personal video clients cry with their emotions. Many leading business owners and companies have literally grasped at some of the commercial videos that we have produced.

Get in touch with us for sample personal and commercial videos, by writing to us: enquiry@gegetech.com.

Click here to view samples, and place orders, for personal and commercial videos


Newsletter and Authority Development Services: One of the unique services we provide is authority development service. While we have more than one method, one of the most effective methods we recommend our clients is a branded newsletter delivery service.

In this service, we provide our clients with customizable periodic newsletters that they, in turn, re-brand with their names and logo, and circulate among their clients.

How many "experts" in your area have real newsletters published in their names? Less than 1%, maybe?

So, if your potential clients are waiting (say, in your clinic, or salon, or restaurant, or parlour, for example, or any other place), why not use their waiting time the best by engaging them, and proving your authority, using our custom newsletters? They will see your name, your brand and your logo on the newsletter, which all counts for you.

This is a great service for businesses in which clients need to wait, as they can read your "expert column" while waiting, and their respect increases.


Designer Content Creation: We provide content creation services for websites and blogs. Please note that we only write original content (we are not in the content rewriting business), and our writings have consistently made to some of the best websites around, and to many other high-quality websites also.

Our content has been greeted so much with warm acceptance, that we have been tempted to label it as designer content.

Click here to view samples, and place orders, for the designer content creation service


Press Management: We help manage your online press. This includes high-quality press release writing, and submitting. Yes, for those who understand, our press releases so far have been 100% accepted in PRWeb also. And yes, we have made it to Yahoo News (http://news.yahoo.com) a large number of times with our press releases, in case those of you who are experienced are wondering.

Click here to view samples, and place orders, for the designer content creation service


Web Presence Management for Local Businesses: Are you running a brick-and-mortar shop? We can help your online presence, and help you gain mindshare online with your customers. Almost any business can be presented online, and that is not necessarily expensive.

An online presence can make a major difference to your shop or brand. We specialize in marketing your local business to the right local audience also, and so far we have done an excellent job in improving returns on investment (RoI) for our clients.


Mobile Presence Management: Today, a mobile presence is critical. A website that can be opened on a mobile phone is not really a mobile compatible website. Normally, such websites do horribly on mobile, and you probably cannot afford to lose out on the rapidly growing mobile customer base.

We can help augment your mobile presence by helping you design, implement and market your mobile website. We shall create a mock-up, get it approved by you (and of course, incorporate your feedback in the process), and then only design the mobile website, thereby doing our best to ensure your satisfaction.


Web Analytics and Social Media Monitoring: We extend web analytics and social media monitoring services for your business. If you are interested in tracking how visitors land on your website, how they behave and how do they leave your website, then we can help you analyze that throughly. Also, if you want to keep an open ear to do social listening, please feel welcome to hire our ears - we are sharp social listeners!


LinkedIn Profile of Gegetech Consultants
http://www.linkedin.com/company/gegetech-consultants (opens a new window)
Please note that, unless directly linked to a service, we don't accept any order without an initial communication. We want to be sure that we know who we have as a client. In most cases, we shall call you up and speak to you, or communicate with you over detailed emails, and understand your specific requirements, before accepting your order.
In our experience, this protects the interest of both the parties - our clients as well as our own. Working with legitimate clients and realistic requirements is fundamental to keep up the excellence of service that we continue to deliver.
Further, please note that, at any time, for any service, we strictly limit the number of clients we accept, to maintain our quality, and provide our clients with premium service experience.

So, we strongly encourage you to write to us (email: enquiry@gegetech.com) before placing your order.
We offer a satisfaction-guaranteed service. We promise you satisfaction.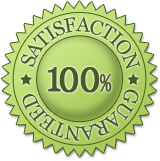 Next step: Just get in touch with us (email: enquiry@gegetech.com), to get started.